Conference rooms are the backbone of the workplace. Each day around the globe people gather in conference spaces to conduct meetings. Whether you're a merger and acquisition specialist strategizing with your staff, a human resources manager training a team, a lawyer handling a deposition, or a salesperson giving a presentation, all industries need rooms to meet. The age of open floorplans has made the conference room a critical component in the way organizations conduct operations.
At Smarter Systems we categorize conference rooms into three sizes: small, medium, and large. A small conference room is designed for 5 – 8 people, a medium for 8 – 12, and large conference rooms generally accommodate 10 – 30 individuals. If you are considering a smaller room, look into our huddle room options.
The needs in each of your conference rooms may vary. However, the most critical aspect of any conference room is simplicity. Smarter Systems recommends that any conference room come equipped with video presentation, a phone, and table connections. From that baseline, you can integrate additional features dependent on the size and use case for each space.
Laptop connectivity and presentation should be a quick and painless process. Whether you are connecting directly with an HDMI patch cable, or via a wireless solution, you should be able to walk into a room and begin a meeting within 2 minutes. For most organizations, video conferencing is essential to operate. Smarter Systems has an array of options to ensure on-site and remote meetings run smoothly.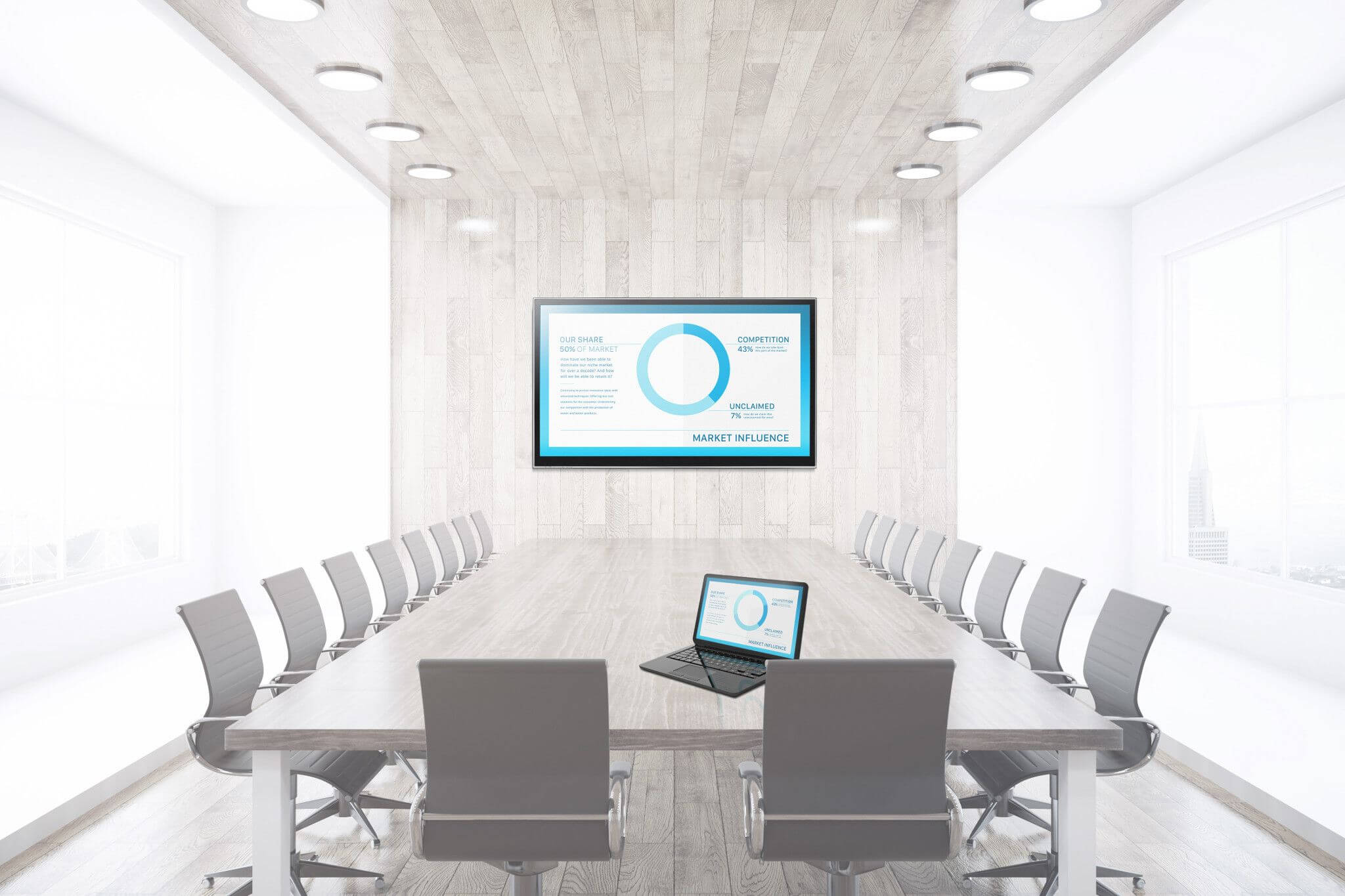 Failure is not an option. AV systems need to work, especially when using this setting for client engagement. Our solutions are designed to provide a seamless experience that works each time users walk in the room. That's why it's important to choose the right components. Let the experts at Smarter Systems help you assess your needs and recommend the best solutions for your facilities.
Popular solutions: