Interactive Displays
We're in the digital age where everything is touch responsive. How we interact with content on large format displays is changing as well. Flat panels have become more cost-effective, and so has the interactive counterpart. We see interactive displays as the primary choice in a classroom, a way to make digital signage content more engaging, and enabling easy distance collaboration throughout a range of industries.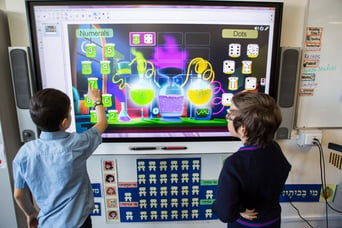 Flat Panel Displays
Over the years, we've seen large format flat panel technology move from the first plasma displays to LED-backlit LCD panels. As technology advances, large format flat panel displays are becoming more affordable. Therefore there are now so many more applications for flat panel displays as a central core component to most audio-visual systems. Whether it's a front-of-room display for a conference room or classroom to a confidence monitor or secondary display in an auditorium, the efficiency of a large format flat panel display is an excellent route to go. Make sure you check out this article about flat panel displays before buying a consumer-grade TV.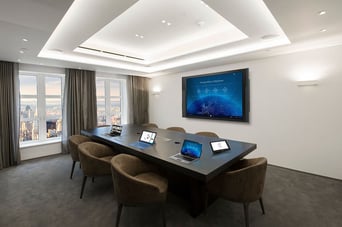 Wall Paper Displays
Wall paper displays are the latest in display technology. The display is as thin as wall paper and performs well for conference rooms, digital signage or office displays. This display offers a sleek design that elevates any space.