Based on the empty shelves of hand sanitizer and Clorox Disinfecting Wipes, people are taking the calls to clean hands and wipe down surfaces very seriously. Coronavirus (COVID-19) has shut businesses and schools nationwide, and now the focus is on slowing down the spread.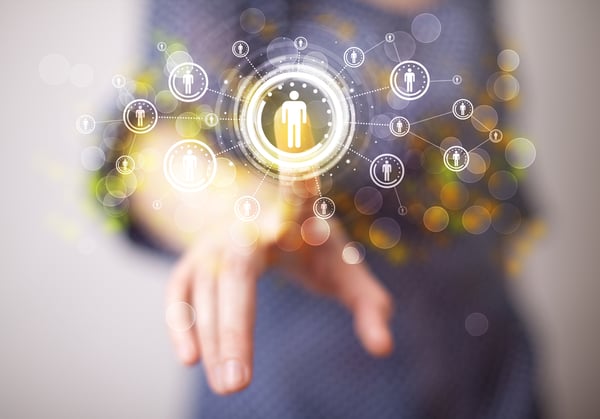 That means everything from social distancing to disinfecting. And everywhere you turn, there are screens to touch: the conference room, classroom, and home that you should wipe down. So that begs the question, are you cleaning them and what's the best way?
Right now, officials believe the virus spreads from person-to-person most frequently among close contacts. Although, current evidence suggests that novel coronavirus may remain viable for hours to days on surfaces made from a variety of materials.
CDC Cleaning Recommendations
According to the Centers for Disease Control and Prevention, diluted household bleach solutions, alcohol solutions with at least 70% alcohol, and most common EPA-registered household disinfectants should be effective. The CDC recommendations, frequent cleaning of high touch surfaces.
How to clean SMART Board surfaces and accessories
Follow these instructions to clean your interactive display screen without damaging its anti-glare coating or other product components. These instructions are also suitable for interactive whiteboards and all other SMART accessories.
Generally, it is best to use only a cloth slightly dampened with distilled water to clean your SMART Board. Never spray liquid directly onto the surface of the SMART Board. SMART recommends testing a small area before cleaning the entire surface. Below are tested and approved by SMART: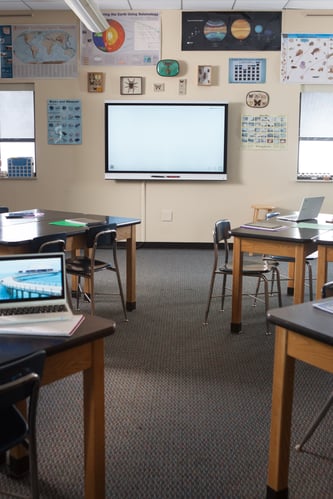 Diluted bleach solution
To mix the correct solution, using standard household bleach at a strength of 5% Sodium Hypochlorite:
4 tsp. of bleach per quart of distilled water
1/3 Cup bleach per gallon of distilled water
20ml bleach per 980ml distilled water
80ml bleach per 3.92L distilled water
Adjust accordingly to maintain the 0.1% solution if you're using bleach stronger or weaker than 5% Sodium Hypochlorite.
SMART recommends using a spray bottle for applying the solution to the cloth to avoid over-saturating it.
70-90% isopropyl alcohol
Isopropyl alcohol comes pre-diluted, and no mixing is required. For concentrations above 90%, dilute accordingly with distilled water.
SMART recommends using a spray bottle for applying the solution to the cloth to avoid over-saturating it.
How to clean a SMART Board
You will need two lint-free, non-abrasive cloths for this procedure.
Turn off any connected computers.
Turn the display off. Go to support.smarttech.com/hardware/displays and find your specific model for instructions.
Wipe all surfaces with the first dry lint-free, non-abrasive cloth to remove dust and debris.
Gently spray a small amount of the water or cleaning solution on the second cloth.
Note: Do not oversaturate the cloth to the point it is dripping.
Wipe the screen with the dampened cloth.
After wiping the screen, wipe off the remaining SMART Board surfaces that one can generally touch, such as the frame, pens, and other accessories.
CAUTION
Do not use permanent or dry-erase markers on the screen. If dry-erase markers are used on the screen, remove the ink as soon as possible with a lint-free, non-abrasive cloth.
Do not rub the screen with dense or rough material.
Do not apply pressure to the screen.
Do not use cleaning solutions or glass cleaners on the screen except as noted previously, because they can damage or discolor the screen.
Do not use pre-moistened wipes.
Refer to the cleanser's packaging for safe handling instructions.
How to Clean Crestron Touchpanel Displays
Crestron recommends using any commercially available non-ammonia glass or disinfectant cleaner.
Apply a small amount of cleaner directly to a microfiber or a similar disposable towel or cloth. Be sure the cloth is damp and not wet.
Wipe the glass touchscreen clean.
Note: Do not apply cleaner directly to any interface (as most of our systems are not waterproof). And do not wipe the plastic surrounding the glass.