Distance learning is a hot topic right now. As a novel coronavirus (COVID-19) spreads, schools are shutting down and forcing teachers to turn to online learning. While it's not unheard of, most teachers aren't prepared for this harsh reality.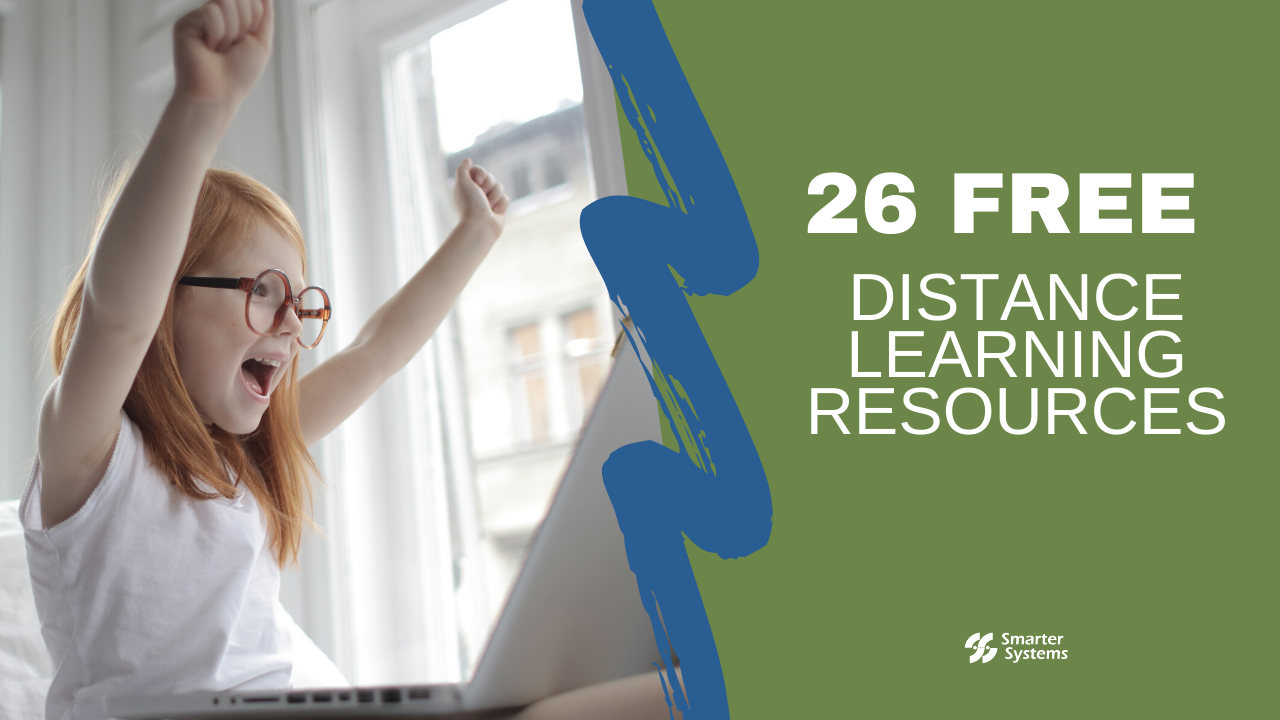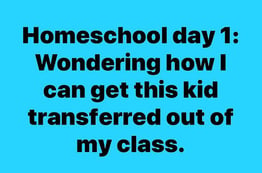 Here in Charlotte, schools closed for the foreseeable future, and parents are scrambling to help fill in the learning gaps as most continue to work from home. We've seen the Facebook chatter about homeschooling (no, you can't transfer your student) and Smarter Systems even created an activities list geared to toddlers (check it out here).
Distance Education
So what is distance learning? Sometimes called e-learning, is the teaching students who may not be physically present at a school. Our tools below range from video conferencing technology for teachers to activities parents can use as an educational distraction while they work from home. You won't find any affiliate links below, just resources we think you'll find useful.
1. SMART Learning Suite- To support all those around the world with classroom and learning affected by COVID-19, SMART is offering complimentary access to SMART Learning Suite Online to support distance learning.

2. Zoom – Zoom is removing the 40 minutes time limits on a Basic free account for K-12 school affected by COVID-19. Zoom is an excellent option for teachers looking for a secure video communication service.
3. If you need to ramp up remote learning programs quickly, check out Microsoft Teams.
4. You can also keep the classroom going with Google.
5. Webex is offering a variety of virtual learning resources for teachers and parents.
6. Albert- Middle schools and high schools receive free access while they deal with the impacts of the virus. Albert's website touts 90,000+ practice and assessment questions covering grades 5-12 for general curriculum in ELA, Math, and Science and test prep in AP®, SAT®, and ACT®.
7. ABCmouse – Looking for something for your younger kids? Geared to ages 2-8, you'll get reading, math, science, art & colors curriculum. Watch the video on their homepage to get a free 30-day trial.
8. UNC-TV and PBS- have curated free, standards-aligned videos, activities, and lesson plans.
9. Take a trip to the museum here. Students can experience the best museums from London to Seoul in the comfort of your own home.
10. Oceans Initiative is hosting Facebook live streams with marine biologists on topics to entertain children.
11. Play the tourist and experience historic places and important events in American history without leaving home or spending a penny.
12. "Visit" a National Park. Here's a list of 33 National Parks you can tour from your home.
13. Cincinnati Zoo is Bringing the Zoo to You. You can watch daily Facebook Live videos here.


14. Storyline Online, streams videos featuring celebrated actors reading children's books alongside creatively produced illustrations.
15. The voice of everyone's favorite snowman, Olaf, can now be heard reading books every night. Check out Josh Gad's Twitter for the latest:
Let's read! https://t.co/dmHWtH6PAS

— Josh Gad (@joshgad) March 14, 2020

16. Scholastic has a great selection of online courses to keep students reading, thinking, and growing.
17. Roger's Math Neighborhood is a free online video series with detailed solutions to more than a thousand publicly-released College Board SAT Math, Subject Test Math Level 1, and Subject Test Math Level 2 problems.
18. Check out these science videos with ready-to-go lessons.
19. Try an online cooking class! You can try the Kids Cook Real Food video cooking class made just for kids ages 2 to teen for 14 days free!
20. Practice grammar with Classroom Cereal. You get free, printable short stories that double as grammar exercises. Each part of the story contains five grammatical errors.
21. In need of worksheets? Find worksheets for kids of all ages from Have Fun Teaching here or here from 123 Homeschool 4 Me.
22. Want to teach your kids about the phrase "flatten the curve"? Data Classroom took a dataset from two cities affected by the H1N1 Influenza pandemic of 1918 and asks students to think about why schools made the decision to close temporarily.
23. Create a book with Book Creator here!
Now to my personal favorites. When you need to use screen time to get some work done here are educational shows by popular streaming services put together by Homeschool Hideout:
24. Amazon Prime
25. Hulu
26. Netflix