This blog post was created with the help of Vaddio, the premier global manufacturer of PTZ cameras, professional AV solutions and a full suite of UCC products for the audiovisual, videoconference and broadcast marketplaces.
Sunday services look a little different right now with COVID-19 restrictions in place. The pews are empty but that doesn't mean parishioners aren't worshipping. Many houses of worship are turning to technology to reach the congregation.
For the churches who don't stream their services online regularly, it's been a scramble. The main misperception -- adding video production is really hard-- it's something only megachurches do. But that's not the case.
Check out what Vaddio did for this church:
Check out Smarter Systems past projects here.
Check (Check) Your Audio System
"Religious communities are trying to stream as best they can with what they have," said Paul Cords, Director of Brand Sales for Vaddio.
Cords says, "we worked with a church that was even using a smartphone at the back to stream their service. Of course, it's not ideal, but there is good news. Most houses of worship already have an audio system in place, so it's just a matter of getting the video to match up with the audio and onto the internet".
Invest in a Video System
Vaddio has a quick, easy-to-install video solutions without breaking the bank. Check out this simple House of Worship solution guide. It highlights three different options for video:
This is the perfect set-up for live streaming smaller or more intimate venues, when only one camera is needed.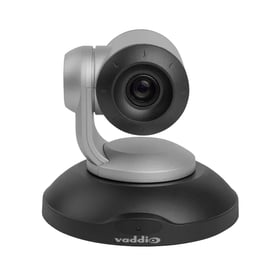 Confidently live stream with pristine image quality using this professional AV presentation solution, recommended for medium to large houses of worship.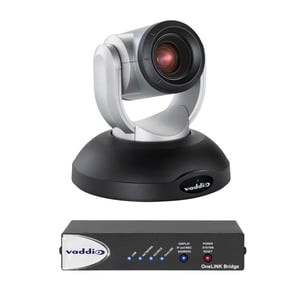 A multi-functional feature set offering combined switching, advanced camera control, and graphics mixing capabilities for a single, easy-to-use live streaming solution.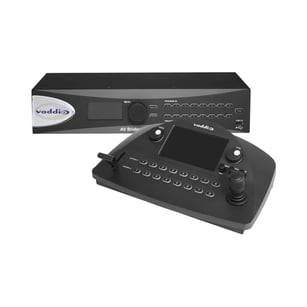 Stream Your Service
Once you have video, streaming can be as easy and even free using Facebook or YouTube. The short-term pandemic solutions for live streaming also provide long-term opportunities for continuing to connect members. These affordable streaming and camera systems will be in place after the crisis is over and will continue to provide services for outreach, shut ins, sick, and even high school graduates no matter where they attend college.
If you have any video conferencing, live streaming or connectivity questions, we are ready to help. We are proud partners of Vaddio. You can contact us here.