We're officially months into this COVID-19 pandemic. If you are anything like me, this time has brought highs and lows with it. I'm no stranger to working from home, but suddenly I found myself working full- time from home and keeping my two kids' here too. If you are currently doing this or know someone who is, you know it's just not possible. I like to say it's a lot like brushing your teeth while eating Oreos.
I've found comfort knowing I'm not the only one struggling with the day-to-day and memes never seem to disappoint with a daily dose of laughter. I've compiled a few of our favorites in the office. It's also not lost on me most of these memes highlight or make fun of the tips (check them out here) we offered back in March as a way to work from home. No matter how you are making this work (or not), you'll appreciate these.
1. Set up a dedicated space
Here is why you need a dedicated space. If you do happen to find yourself at home without kids, you'll want to resist getting into a space that may be too comfortable, like the couch.
via MEME
But don't worry, even spaces with a door don't always help create the privacy you need.
2. Set your hours
Anyone else setting a schedule and sticking to it? I'm still not sure how I'm accomplishing anything.
3. Get dressed for the day
So I'll be honest, I may be dressed but that doesn't mean I brushed my hair.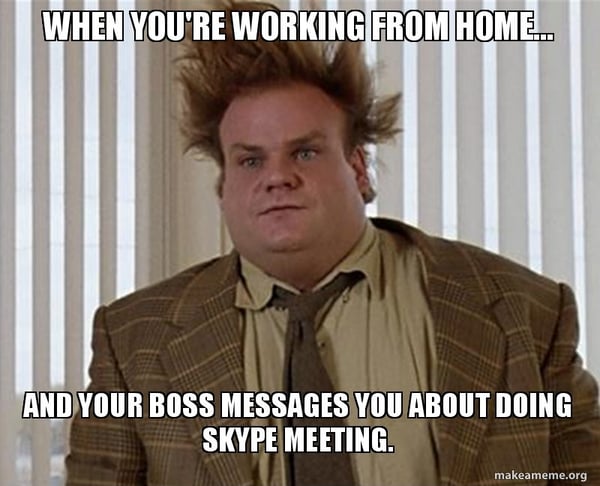 4. Use technology
Remind me why we have to video conference and show our faces again? I know there is value but it's scary when this happens.

5. Be productive, set agenda
This is pretty much my meeting agenda. Anyone else relate?
6. Be Present
And if you decide you aren't going to be present (otherwise known as staying awake) at least learn a lesson from my husband. Turn your camera off.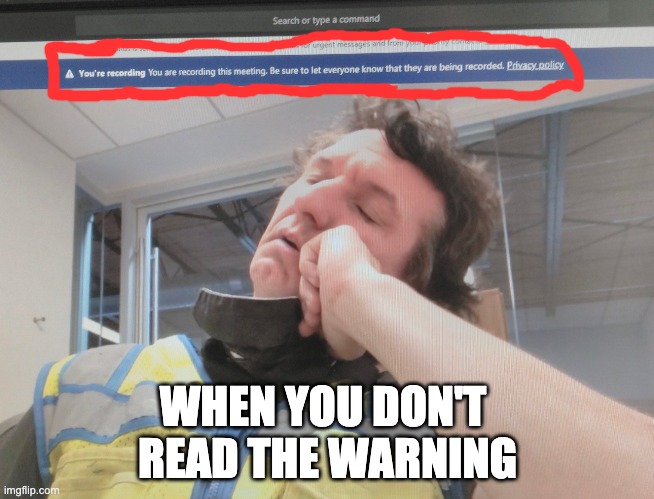 In all seriousness we hope you are finding success working from home. Don't forget to download our work from home technology guide. We believe it will make life just a little easier for you.