WFH (Work from home). BYOM (Bring Your Own Meeting). We've added a lot of acronyms to our vocabulary since COVID-19 started. Like WFH, BYOM is something we've started seeing more since most of us have fully embraced video conferencing. Barco, a conference room technology leader, says it's an extension of BYOD (Bring Your Own Device) in the workplace. While working and collaborating via your own tablet, mobile, or laptop is quite common practice in enterprises nowadays, the entrance of BYOM marks the beginning of a new, more dynamic workplace experience.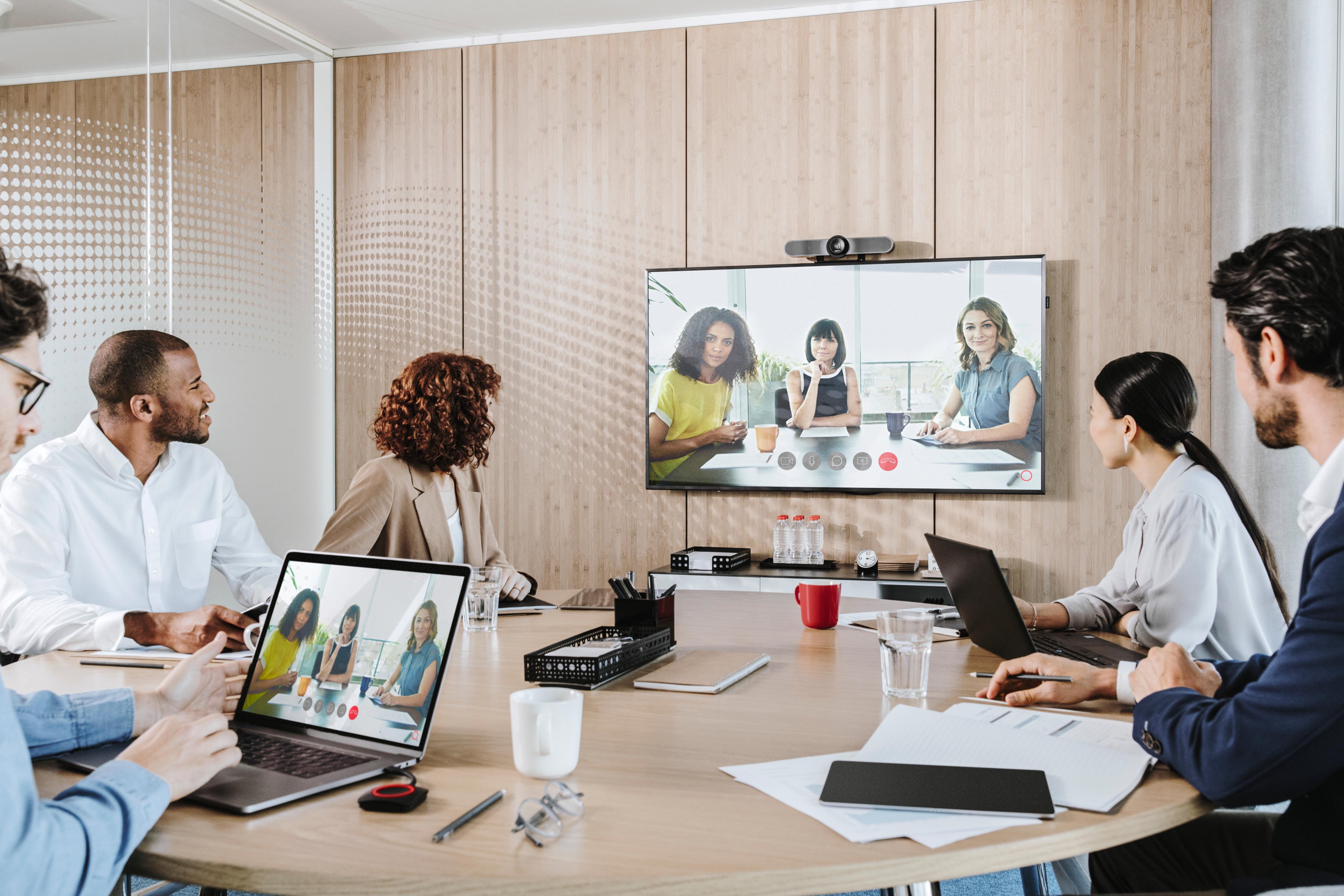 With BYOM (Bring Your Own Meeting), you can adopt a more ad-hoc meeting style because you use your own device to host a video conference. That means you are using your preferred conferencing solution (Microsoft Teams, Webex, or Zoom). You can even do one meeting using Teams and the next meeting using Zoom and not have any challenges. All while benefiting from the available audio and video peripherals of the meeting space.
With COVID-19 changing the way most everyone is doing business, a digital transformation of 2 years occurred in only two months. Video conferencing has been embraced widely. The number of unified communications (UC) solution users boomed, which will significantly impact the work style when people are back in the office. Employees are going to be used to using their own devices and their preferred solutions for remote meetings. With a focus on ease-of-use, simplicity in setting up video calls, seamless connection between in-room and remote workers, BYOM and hybrid ways of meeting are ready to enter the workspace at full speed. Make sure your company prepares for this change and allows employees to make use their own device and preferred video conferencing solution. Check out this webinar . We're partnering with Barco to present "Return to Office" with an emphasis on BYOM. We'll be giving away BYOM solutions to four attendees.
Why adopt BYOM?
BYOM makes conferencing, collaboration, and presentation part of a more informal, ad hoc, and less structured work style, currently trending in enterprises all over the globe.
According to Barco, BYOM is expanding rapidly, with three factors driving this trend:
1. You are more productive when you use your own devices at work.
2. You prefer a particular conferencing solution with an intuitive user experience that appeals to you or fits most closely with how you like to work. The selection of the UC platform is not your choice. It has been set up by a vendor, supplier, or other partner and you "NEED" to use it.
3. You avoid using equipment that you don't understand or find difficult to operate.
Why is BYOM important?
Setting up a meeting or conference call today is not always as straightforward as it should be. Meeting room collaboration tools can be too sophisticated and room-centric. A successful meeting room strategy depends on putting the end-user at the center of the workflow. BYOM allows the user to create their ideal meeting, making it more effective. BYOM can even free your enterprise from clutter and useless interventions in meeting rooms, and actually save you time.
With remote and flexible work on the rise, your employees' devices and tech must be entirely secure, easily accessible, and fully compatible with your existing IT infrastructure. Still, the use of personal devices, apps, and tools often clash with the requirements of a business. The top BYOM solutions we recommend are the Crestron Mercury Tabletop and Barco ClickShare CX-30. Both are part of our Top Conference Room Technology eBook. Check it out here.