Smarter Systems donated two SMART Boards to Rise Academy in Winston-Salem, North Carolina. Smarter Systems CEO Ned Coleman said, "as a partner, we can provide tools that help lead to enhanced learning outcomes for the students they serve." Rise Academy is a small school, just getting their start and rely on the generosity of partners. Coleman added, "Smarter Systems got its start by serving the local education community, so a partnership with Rise is our way of honoring our roots."
Smarter Systems' installation team was met with a big "thank you" sign from students and staff. Leaders of Rise Academy also posted on the school's official Facebook page, "we are so grateful for the generosity of Smarter Systems." Rise Academy leadership plans to integrate the new interactive technology into daily instruction and improve how students learn. Based on the "thank you" note, we think they are really excited!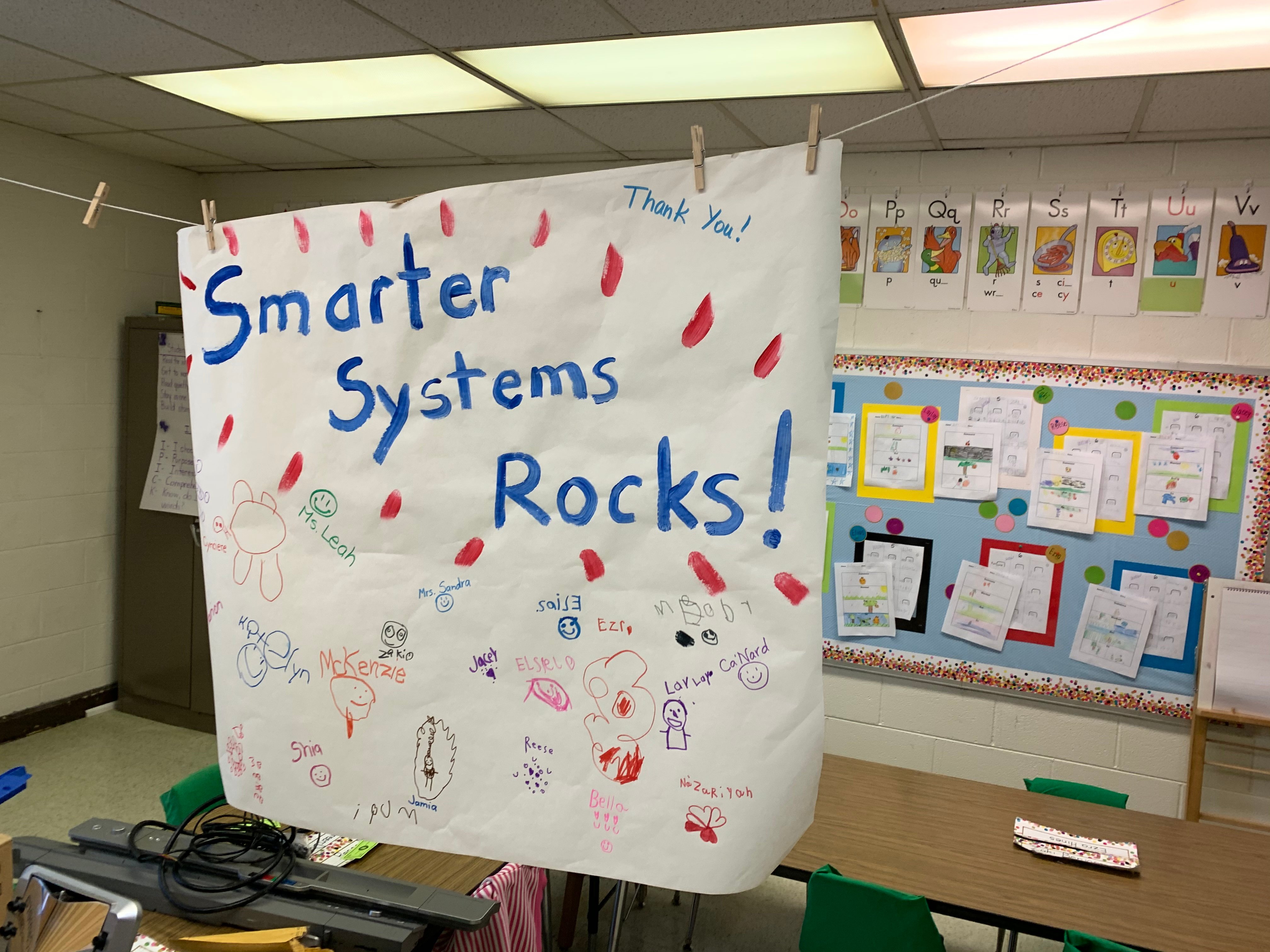 Smarter Systems transforms the way our customers communicate and collaborate through technology solutions that increase productivity and effectiveness. We do this through innovative planning, quality installation, and highly responsive support services. Our hope is by adding SMART Boards as an educational tool, Rise Academy educators will be able to interact with students through new and creative methods.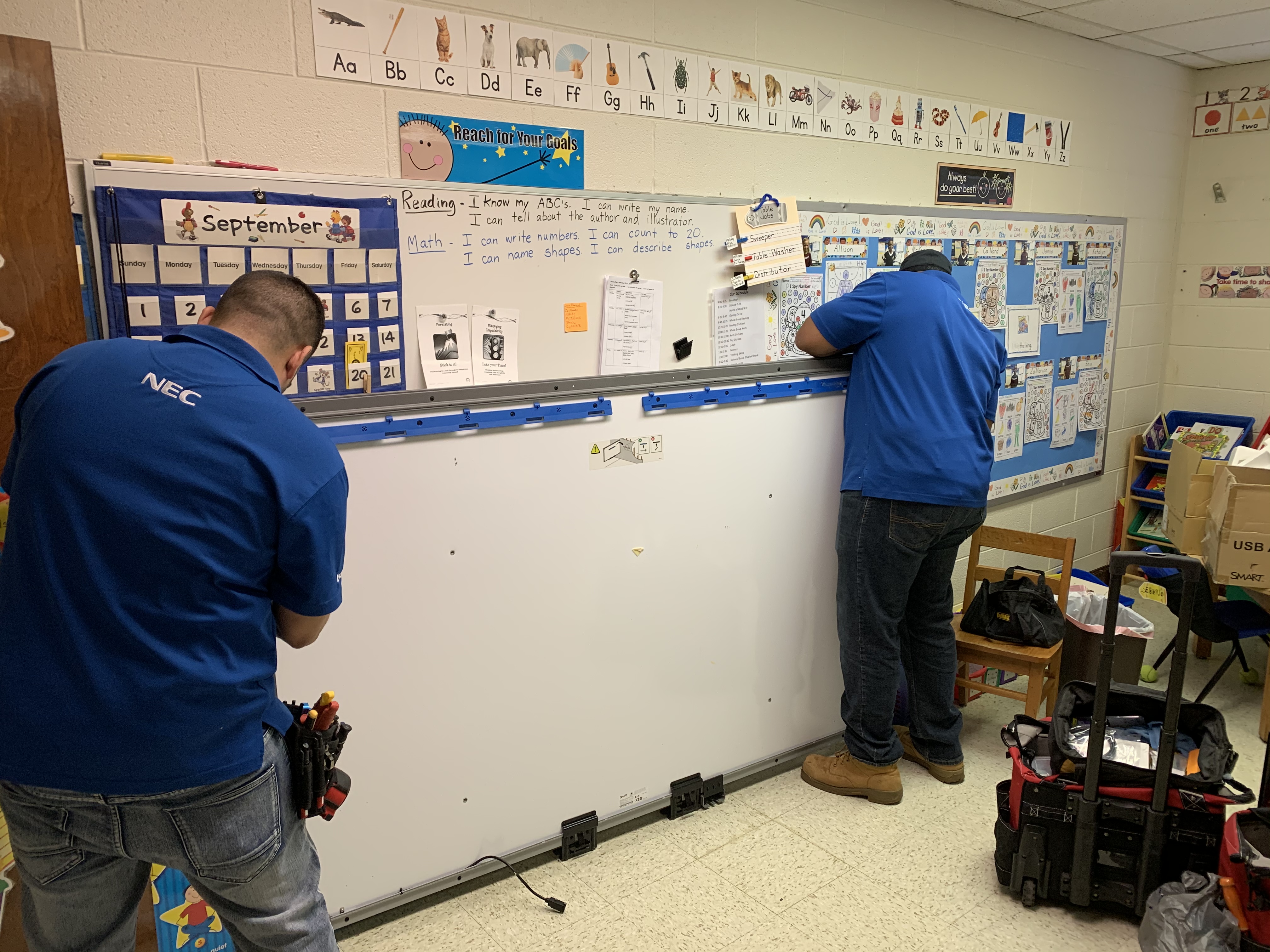 SMART's mission is to provide simple, intuitive and connected solutions to help customers inspire greatness in themselves, and the students, colleagues and teams they interact with. They are the inventor of the SMART Board® interactive display and the developer of SMART Notebook®, the world's most popular collaborative learning software, and part of the SMART Learning Suite.
Check out how a Smarter Systems client is changing to way students learn in the classroom here.