Financial risk advisory consultancy corporation
City: New York, NY
Industry: Financial
This global firm's existing systems were built on analog infrastructure and except in key locations, had no controls systems. Our solution included de-installing equipment in more than 40 meeting spaces and replacing it with a digital infrastructure, control systems, interactive monitors, video and audio conferencing, audio systems, wireless presentation capabilities, and a room scheduling system.
Their new digitally equipped meeting spaces are heavily utilized and are central to their business operations. The rooms are generally reserved months in advance and in operation from 7am to 9pm. Through training, documentation and support services, this global firm has upgraded its AV technology to enable its players to collaborate more efficiently and effectively.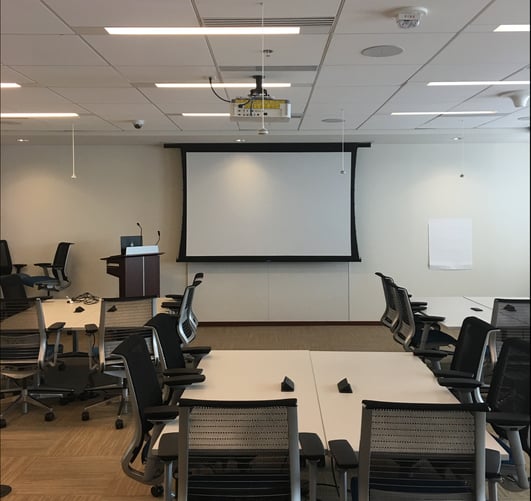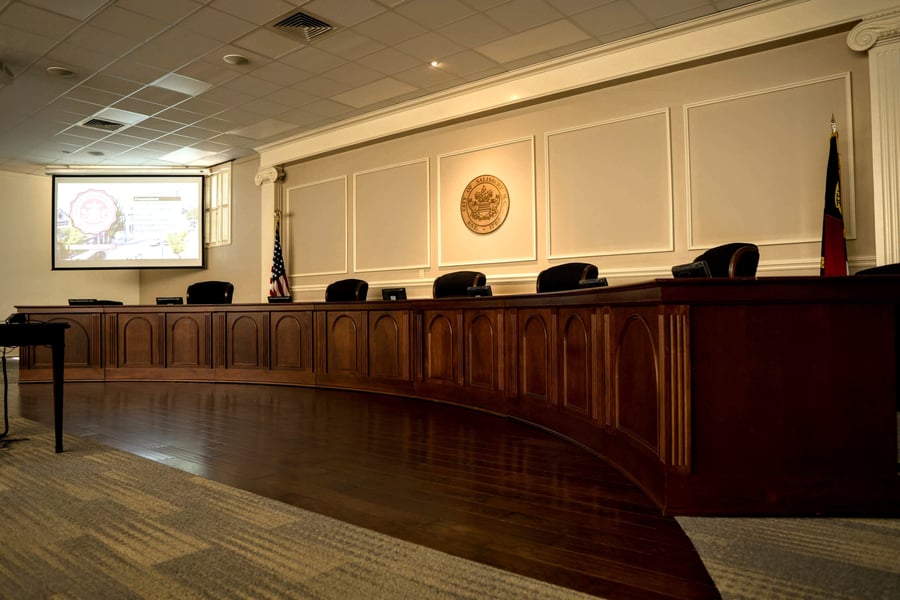 City of Salisbury
City: Salisbury, NC
Industry: Government
Poor audio in the council chambers made it difficult to hear council members speak during meetings. The outdated control panel and ineffective speaker system made collaborating and communicating during meetings a chore. Our team came up with a solution that increased the gain of the microphones to effectively pick up distant voices without producing feedback and gave them the ability to control and manage the audio system from one panel.
Charlotte Catholic
City: Charlotte, NC
Industry: Education
Charlotte Catholic's gymnasium is used for a variety of events. Unfortunately, these events were dampened by poor sound quality including insufficient acoustics and reverberation. Our custom solution included repurposing some of their equipment as well as installing new acoustical panels, speaker systems and suspended speakers. The reverberation time was reduced from 4 seconds to 1.5 seconds and the sound quality is excellent now.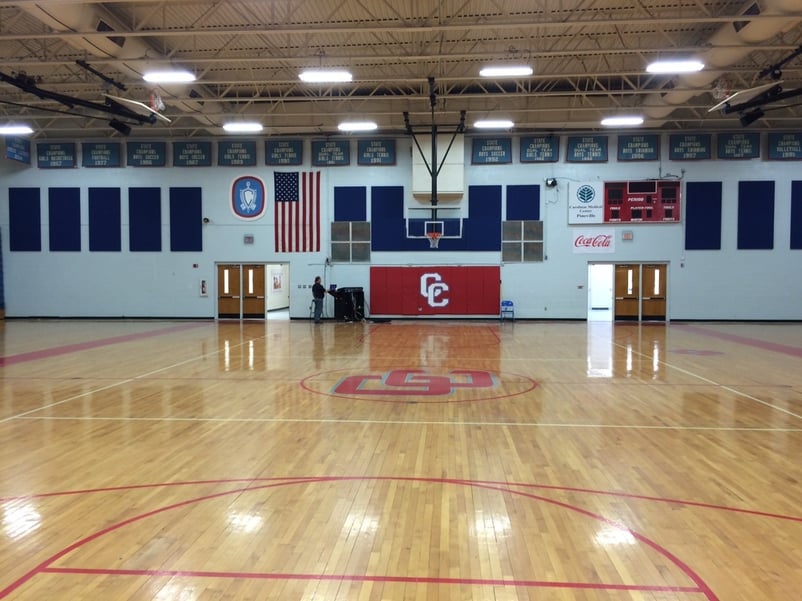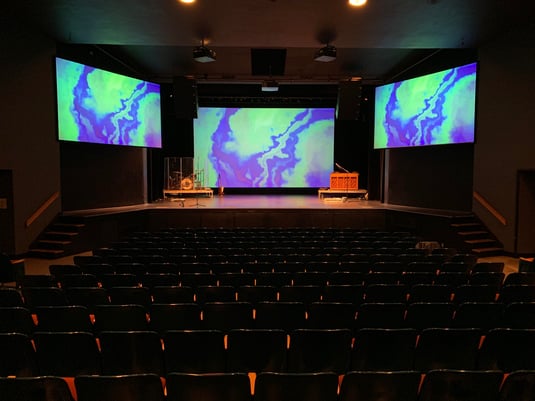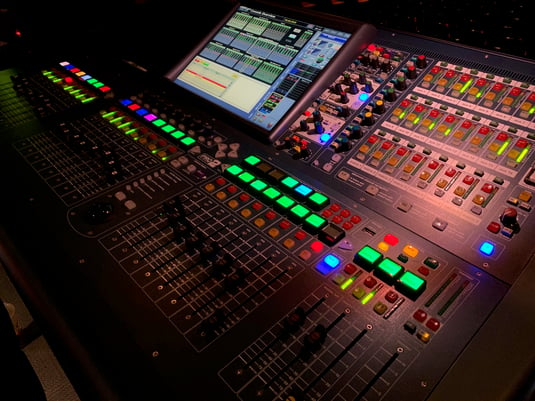 Harvest Bible Chapel Winston-Salem
City:

Winston-Salem, NC
Industry: House of Worship
Harvest Bible Chapel Winston-Salem was in the process of purchasing a permanent space. Their new space was an existing community theater. While the theater was in good shape, the sound system was nearly non-existent. Harvest engaged with Smarter Systems to help design and engineer a concert level audio system and video system that engaged church attendees. The directive from church leadership was that if they hosted a touring band that they didn't want to have to rent any audio equipment.

In the main auditorium, our video solution included two projectors and large screens for image magnification (IMAG) and lyrics on either side of the stage and a projector and giant screen at the back of the stage to project motion backdrops during worship. For audio, we installed 10 line array speakers and two dual 18" subwoofers from OAP and integrated that with a brand new Midas PRO2 mixing console and digital snake and tied in 8 new floor boxes for connections throughout the stage.

Acoustically, the lobby was a very challenging space as the interior design team wanted to keep the hard concrete floor exposed. When you combine the floor, the hard ceiling, brick walls and wall of windows, you could hardly have a conversation in the space and intelligibly hear the other person. We addressed the acoustic concerns of this space with 48 color matched acoustic panels located across the ceiling and wall. Now, conversations are intelligible, and because we color matched the ceiling areas and walls, you don't even notice the panels.

We distributed video and audio from the main auditorium to the lobby on two 75" displays flown from the ceiling. Video and audio signal is further distributed to other spaces throughout the building to accommodate overflow spaces and a nursing mothers room.