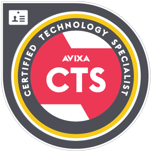 Charlotte, NC – December 19, 2019 Smarter System adds another AVIXA Certified Technology Specialist™ (CTS) to the team. This certification means five team members have earned the distinct accolade in 2019. President and CEO Ned Coleman says, "Smarter Systems is dedicated to quality for our clients, and adding CTS credentialed team members is just one way to show we are serious about that commitment."

Team members had time to study and take practice tests throughout the year. "We wanted to show we were serious and excited for our employees to have their CTS, so we made sure they had the time to and the resources to learn the material," said Coleman. The team even had a study day where they reviewed the practice tests together (pictured below).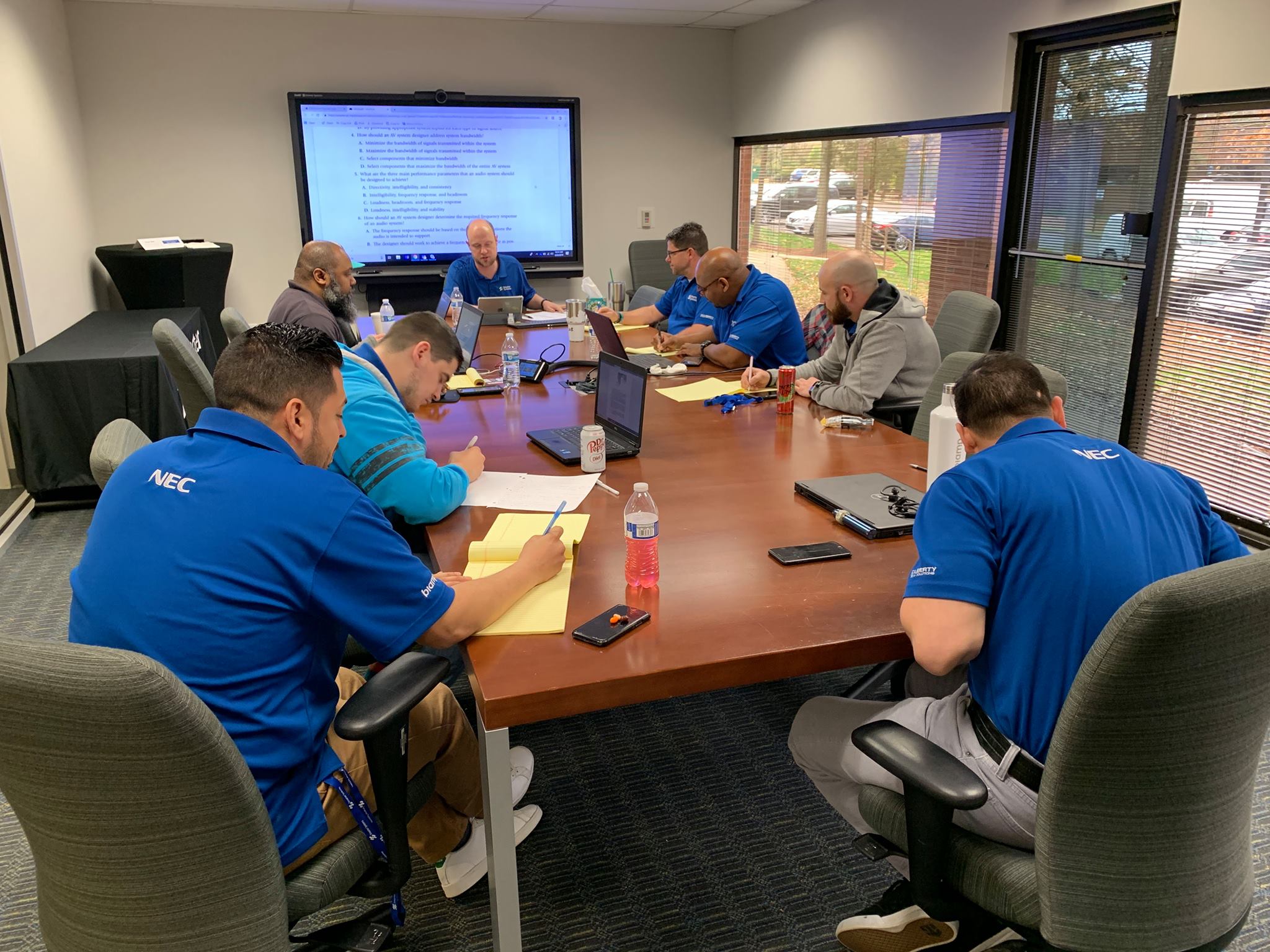 AV Provider of Excellence
AVIXA has offered its certification program for more than 30 years. AVIXA's CTS certification program assesses individuals against peer-developed audio-video standards and competencies. Team members will need to renew their certification every three years by completing ongoing educational requirements and adhere to the CTS Code of Ethics and Conduct.
A Certified Technology Specialist (CTS) performs general technology solution tasks by:
Creating, operating, and servicing AV solutions
Conducting AV management activities that provide for the best audiovisual resolutions of the client's needs, both on time and within budget.
Coleman said, "I'm really excited for our team and their professional development. The CTS certifications are a part of our overall strategic plan, and played a big role in our APEx designation." In November, Smarter Systems was awarded the designation of AV Provider of Excellence (APEx) from AVIXA. Click here to learn more about the honor.
Smarter Systems re-tools processes continually to accommodate internal growth and advances in technology. The growing team of certified professionals will ensure the company remains agile and capable of handling the demanding requirements of AV planning and integration.